About PCSgrades!
Our team of fellow military members, veterans, and spouses are working hard to help solve our most difficult re-location problems. With every review submitted our community asserts a little more control and transparency in a process that is often frustrating and leaves us feeling helpless. Help us help each other and have your voice heard today.
Our Team
Click a photo or name to view bio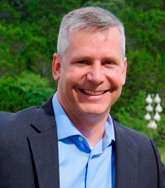 Founder & CEO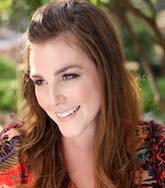 Director of Community Outreach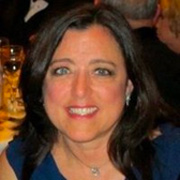 Carla Olivo
Communications Director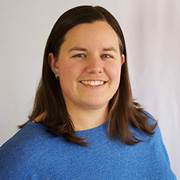 Rebecca Alwine
Social Media Director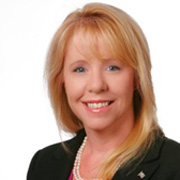 Jennifer Hernandez
Business Development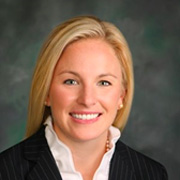 C.C. Gallagher
Strategic Relationships
Kate Christofides
Real Estate Agent Advisor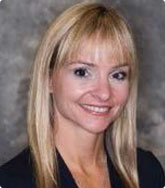 Army Spouse Advisor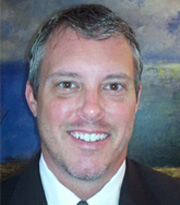 Chris Pape
Air Force Spouse Advisor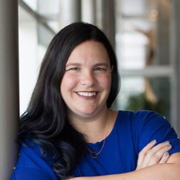 Natasha Harth
Marine Corps Spouse Advisor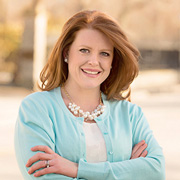 Stacey Benson
Coast Guard Spouse Advisor
How It Works
Search Reviews from fellow military members, veterans, and spouses for Off-Base Neighborhoods, Base/Post Housing, REALTORS, Mortgage Lenders, Moving Companies, Apartments, and Schools.
Submit reviews to help our fellow military members, veterans, and spouses who are facing their next PCS or re-location. Help us help each other.
Realize Cash Back Rebates on REALTOR commissions (in states where allowed by law) by clicking the "Refer Me" button on a REALTOR's profile or by asking us to select a REALTOR for you through our REALTOR Concierge Service.
Todd Ernst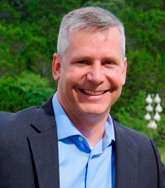 Founder & CEO
Todd "MB" Ernst retired from the Air Force after more than twenty-two years of active duty and reserve experience. He flew as a pilot in the T-38, B-1, and U-2 with more than 4,200 hours, including combat missions in support of Operations Iraqi and Enduring Freedom.
Todd's civilian experience is in residential and commercial real estate as a REALTOR®, landlord, and entrepreneurial business owner. He previously co-founded a real estate firm, involving investment properties, property management, development, and construction. Todd has used this background to help numerous families purchase, sell, and lease homes over the years.
Todd also led the fight on behalf of surviving families of Guard and Reserve members to establish equal benefits for equal sacrifice for those who perish in the line of duty, while serving on an administrative pay status known as "Inactive Duty Training". The changes were signed into Public Law as part of the Fiscal Year 2017 National Defense Authorization Act. You can learn more at www.95letters.com.
Todd currently lives in San Antonio, Texas, with his wife, Stacey, and their two boys. Their family has relocated 8 times due to a PCS.
Jenah Wieczorek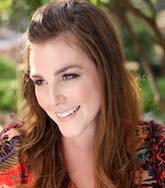 Social Media Director
Jenah Wieczorek has over 10 years of experience working with non-profit organizations in different capacities. An Army spouse of four years, Jenah played a central role in the successful operation of multiple Family Readiness Groups while stationed with her husband at Fort Hood, TX, particularly in the area of social media outreach.
Jenah is a two-time recipient of the First Cavalry Division Commander's Award for Volunteer Excellence, the Department of the Army Award for Patriotic Civilian Service, and is a member of the U.S. Cavalry and Armor Association's Order of St. Joan D'Arc.
Jenah is committed to the service of others, volunteering over 100 hours with the USO, is active in her local spouses' clubs and church. She currently resides in Fort Leavenworth, KS with her husband, 2 sons, and dog. Her family has relocated 3 times due to a PCS.
Kathleen Whittle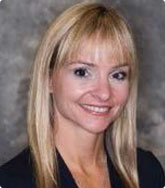 Army Spouse Advisor
Kathleen Whittle is a dynamic and inspiring Army spouse with a tireless commitment to excellence. She has been leading at the most challenging levels for more than 15 years. Her volunteer leadership on military installations and in civilian communities has directly affected the well-being of thousands of soldiers and their families.
Working for non-profits and educational organizations, Kathleen has helped raise more than $150,000 in scholarships for military children and spouses. While living in Germany from 2003 until 2008 she served on the Executive Board for Americans Working Around the Globe (AWAG) where she organized local and Europe-wide conferences for soldiers, military spouses and Department of Defense civilians.
From 2008 to 2010, Kathleen served as the Apple Day Chairperson in Fort Riley, KS, the largest annual fund raiser for the community. Her efforts brought local businesses and sponsors onboard, significantly growing sales and attendance and increasing local community involvement.
Kathleen earned her Bachelors of Fine Arts at the University of Abilene and Masters of Business Administration from The University of Texas at Austin. She currently lives in Washington DC with her husband, COL Bob Whittle, and their two children. Their family has relocated 9 times due to a PCS.